'N DRINK
PLASTIC WATER BOTTLE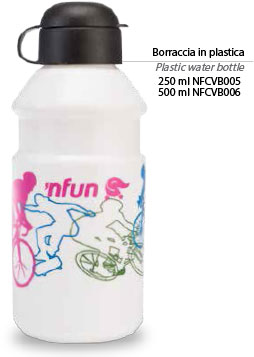 Product Description
Plastic water bottle in version 250 and 500 ml with graphics ' Nfun .
CHOOSE YOUR WATER BOTTLE 'N DRINK
Discover all the variants of the Bottle 'N DRINK. Available in different capacities. The view here or you can browse directly from the Catalogue!
Do you want to buy 'N DRINK?