'N BALANCE
PUSH BALANCE BAR FOR CHILD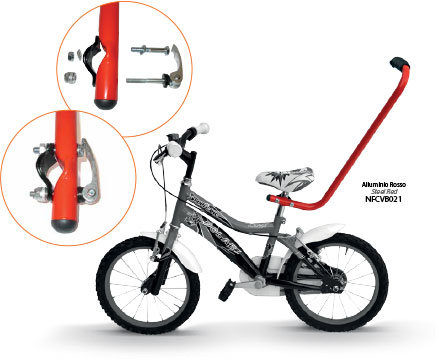 Product Details
It is fixed without the use of keys
Suitable for bike 10 " 16 "
MADE IN ITALY
Product Description
The push bar for kids helps children to ride by themselves, maintaining the sense of balance.
It's the most pratical, safest, and quickest system for their grow-up.
CHOOSE YOUR BAR 'N BALANCE
Discover all the variants of the Bar 'N BALANCE. Available in different colors.
The view here or you can browse directly from the Catalogue!
Do you want to buy 'N BALANCE Bar?